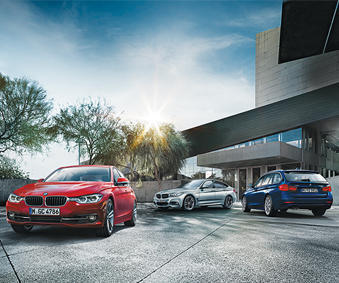 BMW 650 Cabriolet Milton
The third generation, BMW 650 Cabriolet lounges at the core of BMW's personal sports car. Each and every angle of the cabriolet reflects airstream perseverance, agility, and a forward thrust. Familiar and newly innovative features coexist to deliver an element of class, sporty design and modern day thrills to the highway.
Performance
BMW 650 Cabriolet drops the top and revs up the power with this model. Every detail is elevated to properly deliver the expected level of performance brought forth by this chic and subtle automobile.
BMW TwinPower Turbo engines
BMW EfficientDynamics
Sports exhaust system
Driving dynamics
8-speed Steptronic Sport transmission
BMW xDrive
Intelligent energy management
Exterior
The radiant new side mirrors equipped with direction indicators and the extensive wheelbase are the immediate attention getters in the BMW 650 Cabriolet. The sleek crease lines that flows towards the front of the vehicle creates an impression that the cabriolet could easily diminish into the asphalt. Often compared with the contoured lines of a motor boat, the vehicle dawns sex appeal and fierce presence at every curve.
Interior
There is much to be said about the interior of the 650 Cabriolet but why say what you can clearly see? A multifunctional instrumental display with Black Panel technology and a screen diagonal of 10.25" delivers an exquisite visualisation of the driving experience. The environment belongs to you inside the cockpit of the BMW 650 Cabriolet, which prompts a sporty appearance all around and rear comprise seats that dawn a sporty look. There is convenient space for small items and the automatic air conditioning with 2-zone controls, which make it convenient to set individual temperatures for each seat.
If you're in the market for a vehicle that offers elite performance, style, and innovative technology, the BMW 650 Cabriolet delivers all of this and more. Visit Budds' BMW Oakville for purchasing advice or to schedule a test drive.