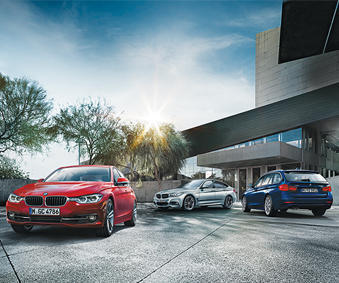 Quality Cars Oakville
Quality Cars In Oakville
If you are looking to buy quality cars Oakville at an affordable price, then Budds' BMW Oakville can help you with our extensive inventory of quality vehicles.
If you are finding that your current vehicle is constantly breaking down and having issues, or you are having to make semi-frequent appointments at your mechanic, you should consider buying a new quality vehicle. At first, you may be holding off on buying a new car because of financial reasons, but with the amount of financing options available to you, you can purchase a new car at an affordable price. You can look at Budds' BMW Oakville's massive inventory for quality cars Oakville at inexpensive prices.
Gives You Peace Of Mind.
When you purchase quality cars Oakville from Budds' BMW Oakville, you can expect the best in quality, longevity and durability. We offer our clients a range of different warranties, specials, and discounts along with roadside assistance programs. Providing these services and discounts will take the worry out of buying quality cars Oakville from Budds' BMW Oakville. If your vehicle causes you any trouble after you purchase it from us, you can bring it in and we will have our technicians take a look at it.
Preferable Finance Rates.
Budds' BMW Oakville offers our clients financing options at competitive rates so you can purchase the vehicle you want. We offer low interest financing, cash rebates, and more.
Lots Of Choice.
We offer our clients a huge variety of quality driving machines at great prices with our massive inventory. When you start looking for quality cars Oakville, you will not be limited to just one dealership because we can search our inventory over all of our dealerships and arrange for it to be delivered to you. We can offer our clients their choice of vehicle like coupes, sedans, minivans, SUVs, crossovers, and trucks. All of which can be filtered by body type, model, year, cost and color.
Strong Resale.
There is a common theory that when you drive your car off the lot where you bought it, that it loses its value immediately. This theory just is not true, and it does not mean you won't get significant value for it when you resell. You can actually filter your search on our online inventory for vehicles with strong resale values. Doing this will ensure that your vehicle will keep its value down the road, so you can resell it or trade it in for another BMW vehicle.
Considering the above tips for purchasing quality cars Oakville, if you would like to get behind the wheel of a vehicle with dynamic performance, attractive design, and technical engineering, come into Budds' BMW Oakville today.