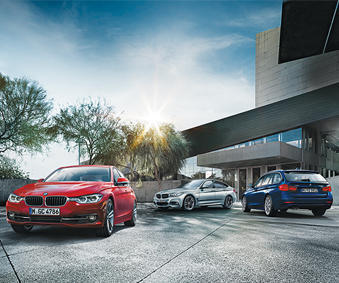 Car For Sale Website Oakville
Car for sale website Oakville – Budds' BMW Oakville.
Looking for cars for sale should not be a daunting task, it should be exciting and exhilarating searching for a new vehicle. Out with the old and in with the new is a phrase that should be remembered when you are looking for a new vehicle. If you are the type of person that likes to stay home and use the internet to do online shopping and other online activities opposed to physically going out and shopping, then our car for sale website in Oakville by Budds' BMW Oakville will be perfect for you. Times are changing, and the way people consume things is becoming more digital and all online. Budds' BMW Oakville knows this, and has provided our customers a way to effectively shop for a vehicle without having to leave your house..other than to test drive it. Our car for sale website in Oakville is a one stop shop for premium new and pre-owned BMW vehicles, and just because you are shopping online impersonally, does not mean you will have to sacrifice on quality customer service. Customer service is very important to us at Budds' BMW Oakville and we provide our clients with high quality customer service from the moment you step foot into the dealership, and from the moment you reach our online inventory.
Features of a Good Car For Sale Website in Oakville.
A good car for sale website in Oakville consists of a plethora of useful information about the vehicles and the services. Budds' BMW Oakville does a great job of providing that to our customers as they search for a new or pre-owned vehicles on our website. Customers are able to go through the tabs on our website and gather a bunch of information about not only the vehicle they are looking at, but information about the company selling it to them. It is important for Budds' BMW Oakville as a world class premium car dealer to have full disclosure with our clients in order to build trust. We want your experience with purchasing a vehicle from Budds' BMW Oakville online inventory to be a pleasurable one so you will refer other people to our car for sale website in Oakville.
Along with being able to search our new and used vehicle inventories, our customers are able to read our blogs, get information about our service department, get information on our parts department and parts specials, read up on our history as a dealership and our BMW premium vehicles, and get information about spa and detailing services. Our car for sale website in Oakville is much more than a massive list of new and pre-owned vehicles for sale, it is a hub of information that car enthusiasts and BMW fans can really take advantage of.
If you are living in the Oakville area and you are looking for a reputable and informative car for sale website in Oakville, we recommend that you visit Budds' BMW Oakville online. You will not be disappointed with the selection of quality driving machines made with high quality, world class, and innovative materials and technology. You can also feel free to come into our dealership and speak with one of our representatives, or give us a call via phone.