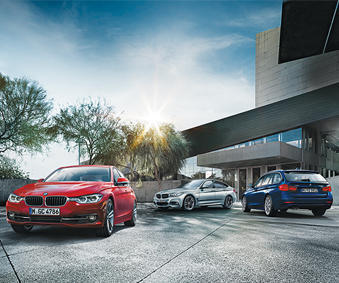 Quality New Car Dealer Oakville
We're a Quality New Car Dealer that You Can Rely On
At Budds' BMW in Oakville, we understand the importance of building strong relationships with our community and providing our clients with reliable services. When you're looking for a quality new car dealer in Oakville, consider choosing Budds' BMW. As a leading quality, new car dealer in Oakville, we are confident that we can provide you with a vehicle and service that will exceed your expectations. We've been serving the Oakville community since 1973, and we understand the rapidly changing trends in the industry and how to provide you with premium BMW vehicles that will give them a quality driving experience.
Financial Packages That Fit Your Lifestyle
When individuals are searching for a quality new car dealer in Oakville, they should consider visiting Budds' BMW. Our team of sales representatives are happy to assist individuals and families of Oakville in finding the right vehicle for their lifestyle. We make it our top priority to accommodate the needs of our clients. You can find our finance and lease packages online, however to gain a better understanding of how we can best accommodate you personally, book an appointment and visit our Oakville dealership to discuss the financial packages that are available to you. We understand your desire to drive in style. We want to ensure that you are able to drive away in the vehicle that you feel most proud and comfortable in. We can help you choose the finance or lease program that best suits your needs, so that you don't have to compromise your lifestyle to gain the BMW experience.
The Budds' BMW Experience
At Budds' BMW we understand that Oakville is a growing community. We have been happy to serve the residents of Oakville for years, and we continue to exceed the expectations of individuals who are looking for a quality new car dealer in the Oakville area. Whether you are a professional looking for a luxury vehicle or you have a growing family, visit our Oakville dealership to connect with our team who can assist you in purchasing the right car for you. We have a large inventory of new vehicles that prove to be reliable, comfortable, and spacious. Whether you need a premium entertainment system for your little ones, or you'd like a sleek interior and exterior, Budds' BMW promises quality new cars to Oakville residents. We encourage you to test drive any of our new BMW automobiles so that you can get a feel for how these high-performance machines drive. We place high value on doing research when looking for a new vehicle, however there really is something to be said about getting behind the wheel of a quality new BMW automobile. Book an appointment online to test drive your dream vehicle, and one of our knowledgeable team members will be happy to assist you.